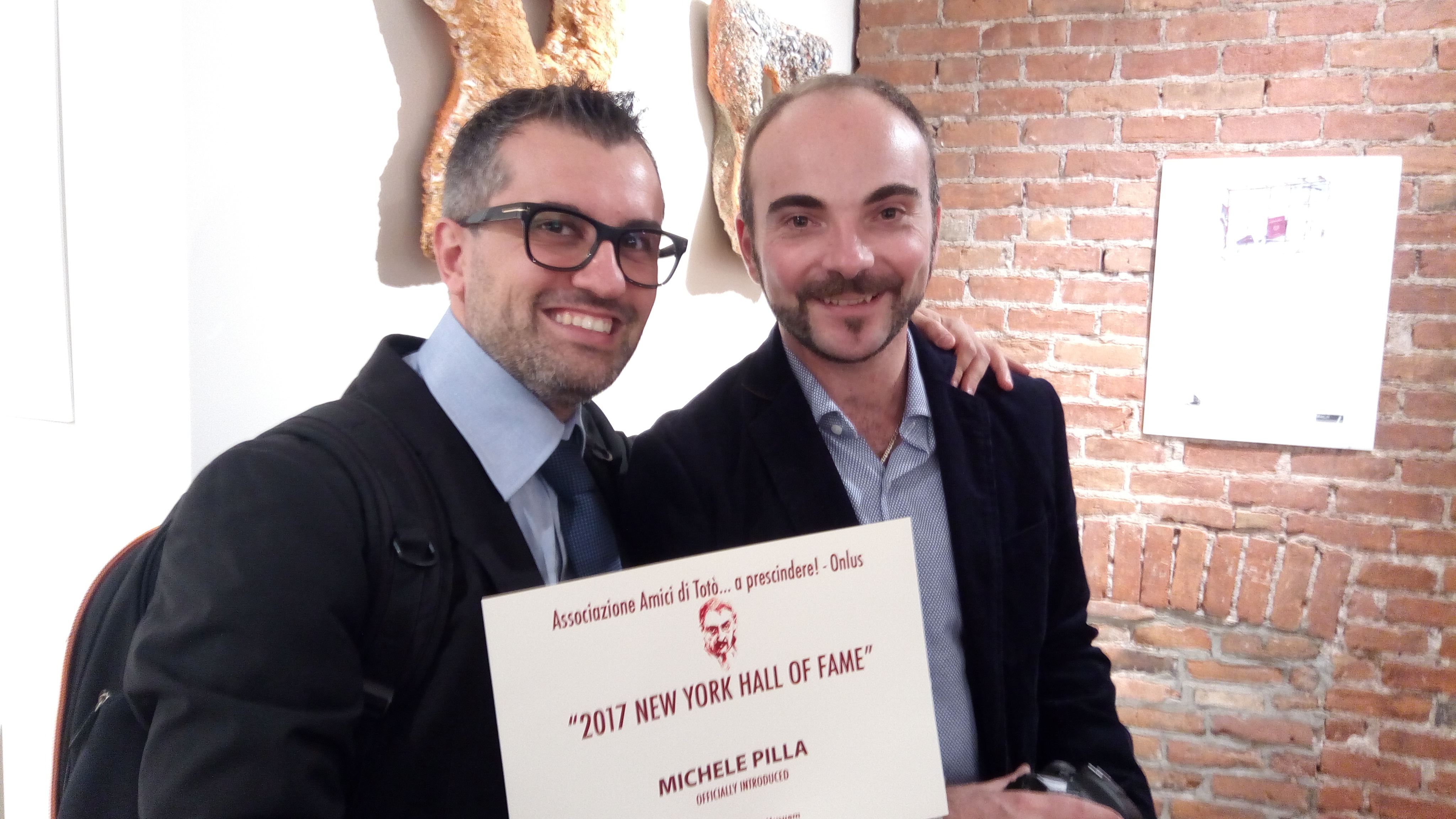 Giovedì 23 ottobre 2017, presso il museo Italo-Americano di Little Italy a New York si è tenuta la bellissima cerimonia di consegna degli awards a cura dell'associazione "Amici di Totò… a prescindere". Il regista Vincenzo De Sio, liar officer dell'associazione, ha introdotto l'evento di fronte a una platea composta da italo-americani particolarmente impegnati in attività socio-culturali.
Un'emozione unica, per noi di Montaguto.com, con Michele Pilla e Domenico Del Core che hanno ricevuto la statuetta, una targa e l'inserimento nella hall of fame dell'associazione per il tg in dialetto "internazionale" di Montaguto, il primo al mondo sia in vernacolo che in inglese, dedicato a tutti i montagutesi lontani. Statuetta, targa e hall of fame anche per il giornalista Luigi Liberti, che ci ha accompagnato in questa incredibile avventura oltreoceano, e che è stato premiato per il nuovissimo "Tg emigrante".
Riconoscimento anche per il sindaco di Montaguto Marcello Zecchino, ritirato da Pilla.
Grandissima emozione per Minguccio e Michele ritrovarsi negli Stati Uniti, per la prima volta dal vivo, dieci anni dopo essersi incontrati su Montaguto.com. E ancora di più, il fatto che abbiano potuto rappresentare il proprio paese negli Santi Uniti, a New York. Vi lasciamo con il video emozionante della manifestazione, ringraziando di cuore gli amici dell'Associazione "Amici di Totò… a prescindere onlus".